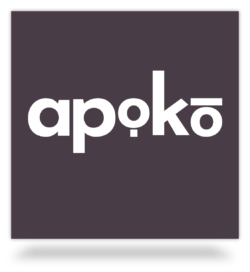 ---
Apoko - Online Store
Apoko
2021
---
Apoko is a new online store selling plants, planters and quirky homeware. The brief was a brand that would reflect the quality products and eco friendly credentials as well as be quirky and fun.
I created the designs using earthy tones of aubergine and sand with accents of pink.
The logo went through a few iterations but landed on a clean graphical style with the dots on the 'o's representing how you pronounce Apoko, with a short 'o' and then a longer one at the end
'A-pok-o'.
The site was built for WordPress & WooCommerce using a bespoke theme. I also developed custom built Gutenberg blocks allowing for flexible layouts using WordPress's block editor.
Apoko should be launching later this year, watch this space!